NEW INSTALLATION — KELLER, TX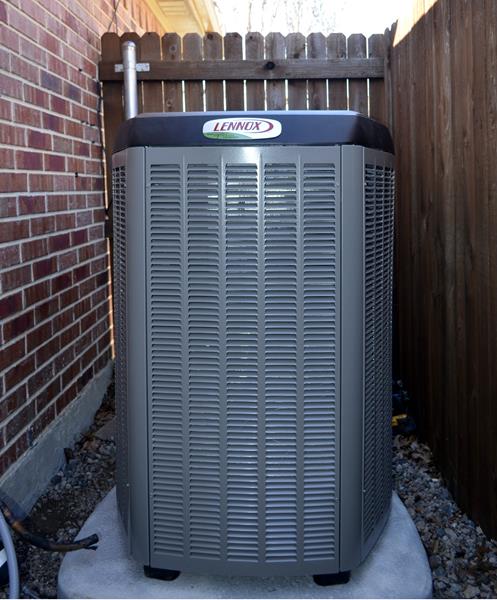 At this project, our HVAC contractors installed a new 4-Ton 25 Seer Lennox gas system. This new system includes:
Furnace
Condenser
Coil
Plenums
Drain Pan
Overflow Safety Switch
Pad
Whip
Disconnect
Surge Protectors
Pure Air Filter System
S 30 Thermostat
Balancing Dampers
This new HVAC system is much more effective and efficient than the homeowner's older system. The S 30 thermostat is a touch screen that's easy to use, responsive, and provides more information than standard thermostats.
Before and After Gallery
New Installation Before and After
Client Review
Great Service! Texas Air Doctors was courteous and professional when they handled our furnace and air conditioning installation. They ensured the system was installed correctly and thoroughly reviewed how we could best utilize its features for maximum comfort and energy efficiency. What I like about this dealer: Proficient, Responsive, Friendly, Helpful, Trustworthy