ABOUT OUR AIR CONDITIONING AND HEATING PROFESSIONALS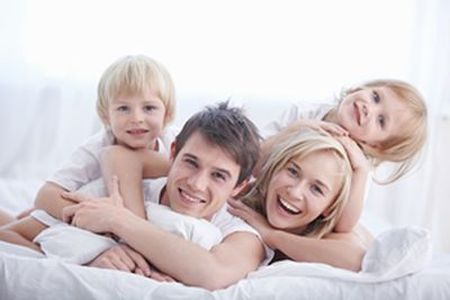 Texas Air Doctors is a family-owned and operated HVAC company, and we've been providing homeowners and business owners in the Fort Worth area with quality, professional repairs since 1997. We are licensed, insured, and bonded heating and air conditioning contractors with years of experience working with all types, brands, and models of heating and AC units.
We can handle the repairs, installation, and maintenance work for any HVAC system, and we take pride in all of the work we provide. We will provide quality workmanship as well as superior customer service at every job we handle. When you rely on Texas Air Doctors, you can rest assured that you'll be getting high-quality service you can trust.
Each of our technicians is professionally trained, state registered or certified, and they are thoroughly background checked before they're hired so you can count receiving services from a clean, courteous technician who will be respectful of your Fort Worth home and family. All of our work is 100% guaranteed, so you'll never have to worry about the quality of our repairs.
Choose Texas Air Doctors for Your Heating & AC Needs
Personalized service from an established, family-owned and operated company
Licensed, insured, and bonded professional contractors
Up-front pricing and guarantees to keep you protected
Certified HVAC system check specialists
Members of the Fort Worth Better Business Bureau
Preferred contractor with the North Texas Home Performance with Energy * Star program
EPA-certified technicians
Approved with the Electric & Gas Industries Association
These are just some of the reasons that our Fort Worth air conditioning and heating contractors are among the most trusted in the area. Our professionals are proud members of several industry-related associations, and as a company, we have a strong commitment to maintaining the quality of our industry and the services we provide.
Your Heating and AC Systems and Energy Efficiency
Our Fort Worth heating and air conditioning professionals know how important your heating and cooling systems are to your home and family. So, we'll always make sure that any of our work is the highest quality you could find. We also know that these systems are two of the most important parts of your home's energy efficiency, so we'll strive to help your systems run as efficiently as possible.
Our professionals can inspect your systems to make sure that they're not unnecessarily raising your energy costs, and we can do whatever it takes to increase your home's energy efficiency. We'll start with an energy audit, and then we'll be able to suggest the best ways for you to improve your home's energy consumption levels. You'll be able to keep your home more comfortable year-round, while also saving money on your utility costs.