Keeping Cool in Keller, TX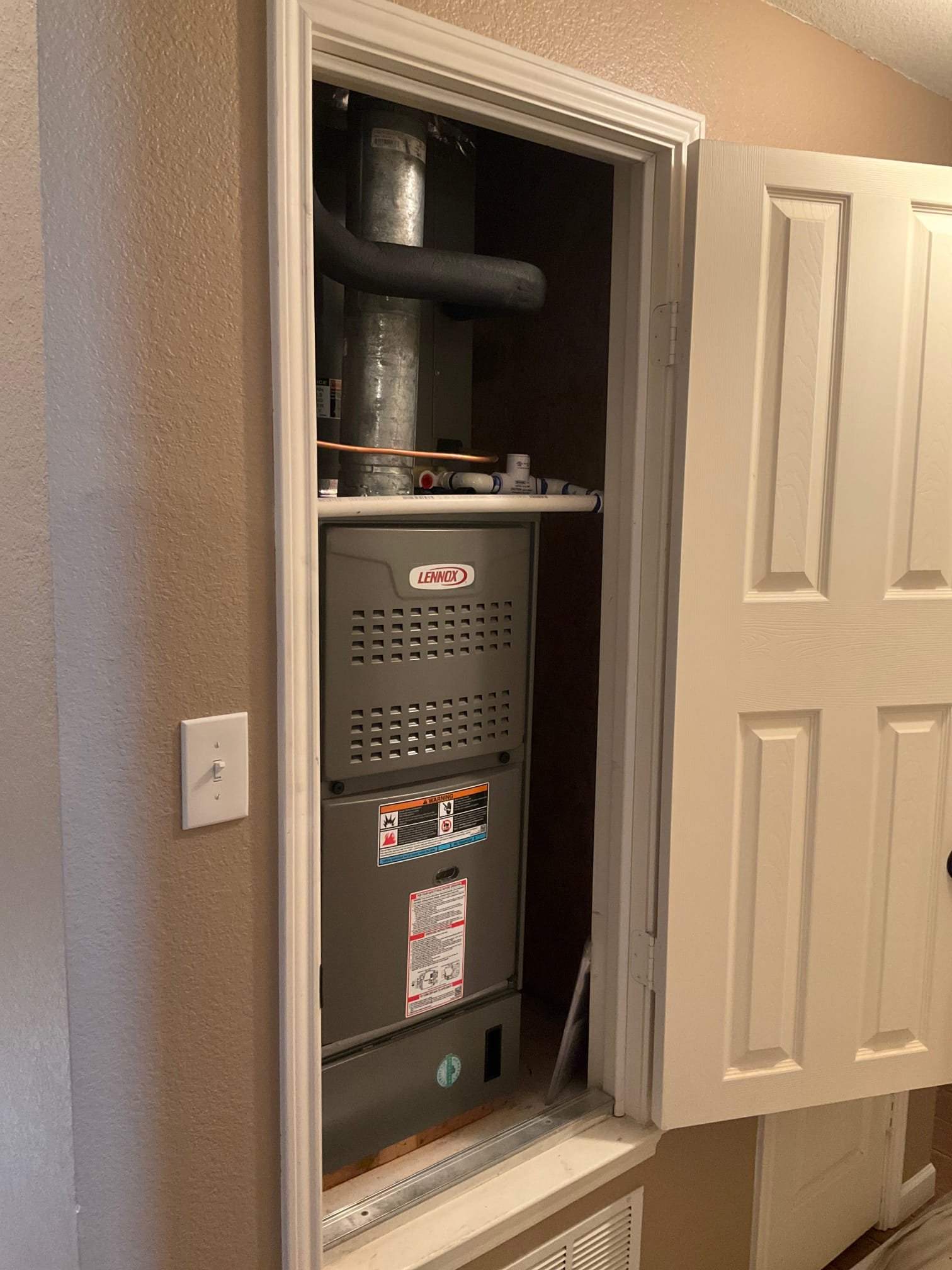 Mrs. Shirley has been a VIP maintenance member for a few years now. Since joining, her system had been on its last leg and ready for replacement, but the time wasn't right for Shirley. We understand that it's an investment to replace your heating and air conditioning system and that it's takes planning unless it's completely broken. Over the years, Jeff, Shirley's prefered technician, had been out numerous times to make bandaid repairs to help get her by until she was ready replace the system. However, Shirley called in a panic on a Friday morning stating the outdoor unit was making a horrible noise that sounded like nails on a chalk board. Shirley caught the noise, shut off the AC unit and called Texas Air Doctors. The office set it up for Jeff to get out the ASAP and see what the problem was.
When Jeff arrived, the two walked outside, turned on the unit and listened to the screeching noise. Jeff made some adjustments to the bearings of the motor, was able to get the noise to stop, but warned Mrs. Shirley that the fan motor was very close to failing and that he would no suggest an additional repair to unit given the age of the system. Shirley agreed that she wouldn't put another dollar into fixing the AC unit since it was over 20 years old and took the outdated R22 refrigerant.
The following week, Jeff went out to Mrs. Shirley's again for her AC tune-up. Everything was still working, but Shirley stated it was already having a problem keeping up during the hottest parts of the day and she had had enough. So Jeff and Shirley looked over Lennox replacement options based on Shirley and her husband's comfort needs. They designed the perfect HVAC system that would fit their needs and budget, which eneded up being the Lennox Merit 17-1 single stage system. They discussed how they alway hated saving for unexpected repairs and opted to add the 10-year parts and labor warranty. Texas Air Doctors and their install crew arrived a few days later to install the system in a single day. Once the install was complete, Jeff and Shirley went over how to operate the thermostat from her phone so she wouldn't have to get up if she needed to adjust the temperature. After just a few days over enjoying the comfort of her new AC/Heating system, Shirley called the office with such delight, praising how nice it was to be comfortable again and to sleep peacefully knowing she didn't have to worry about her AC system breaking down this summer.
Photo Gallery