HEATING REPAIR AND TUNE UP ON EMERALD CIRCLE, IN NORTH RICHLAND HILLS, TX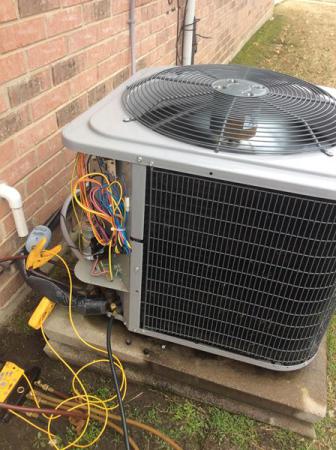 Customer called about a strange noise noise coming from her heater. Our technician Daniel, came out to check the unit and performed a full tune up and everything appeared to be and working great!
Services Used in Project
Client Review
Absolutely the best experience we had with an a.c. company in a really long time. The customer service was fantastic from the beginning. The dispatcher was friendly and seem genuinely concern. She did everything she said she would do and within hours (not days) we had a technician at our door. Technician was professional, knowledgeable, courteous, friendly and very thorough. We trusted the information so much that we purchased the excellent maintenance plan. Pricing was very reasonable. So happy that we have found a home. Thanks again for the peace of mind your company has restored.