Fight Allergies With Better Indoor Air Quality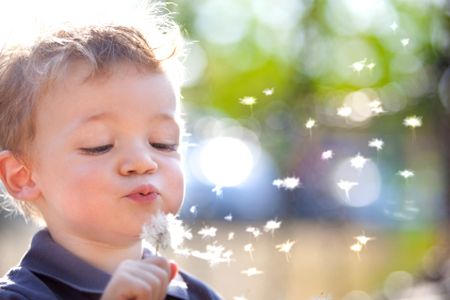 Welcome to springtime! Mild weather, sunshine, flowers, and allergies! This is the season for pollen which is everywhere in the air. Your Fort Worth home is no different. Pollen and other allergens fill every room in your home irritating your allergies and keeping you under the weather with flu and cold like symptoms that wear you down and keep you from enjoying your day to day activities.You can't control what goes on outside. But it is very possible to control the air in your home with an air cleaner or a humidifier. Many homeowners never make the decision to purchase air cleaners for several reasons. But those who do invest in air cleaners see results and often wonder why they didn't purchase one earlier.
Do Air Cleaners Really Clean the Air?
Over the last few years there has been much debate and research done as to whether or not humidifiers really work. It would be easy to dismiss air cleaners as over-hyped subjects of unsubstantiated claims. But the research validates the most basic assertion that air purifiers do clean the air in your room. No, they are not guarantees that your allergies will go away, but they do create an environment in which the air you are breathing is much cleaner, making it easier on your sinuses. In the end, would you rather breathe dirty or clean air in your home?
How Air Purifiers Work
Most air purifiers generally work the same way. A fan forces the air in your room through a filter. The pollen, allergens, contaminants and other materials are trapped in the filter and clean air comes out the other side. Most air filters trap 99% of the air that passes through eventually cleaning the entire room. Since your home cycles dirty air through every room via the air conditioner, it does take a little time to clean your entire home. The average air purifier takes anywhere from 4-6 weeks to completely decontaminate every room.
Different Types of Air Filters
There are different models and types of air purifiers that you can choose from to target exactly what you are looking for.
Single Room Air Cleaners – If you need a smaller model just for a 1-2 adjacent rooms then single room air cleaners are for you. These generally come in the form of floor models that have a handful of useful features and are really good at cleaning any single room rather quickly. The filters are easy to monitor and easy to change.
Whole House Air Cleaners – If you want the air cleaned in your entire home then whole house air cleaners are the solution for you. They are generally installed directly into your air conditioning unit. As air flows through your duct system, it passes through a filter that traps all of the contaminants, pollens and allergens. Clean air flow out the vents into every room creating a clean air environment throughout your entire home.