3 Common Contributors to Dirty Indoor Air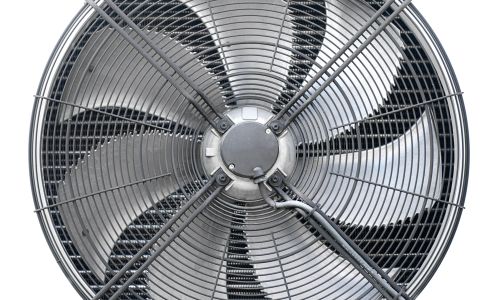 You don't have to resign yourself to living with low-quality indoor air. While it WILL begin to decrease in quality as nasty particles infiltrate it, it doesn't HAVE to, and it won't -- not if you know what factors contribute to poor indoor air quality.
Sounds easier said than done, right? After all, how can you stop those nasty particles from infiltrating your home's indoor air supply if you don't even know what they are? You can't. Luckily, the solution to that problem is simple: You need to figure out what causes your home's indoor air quality to lose its quality.
Once you know what can dirty up your Fort Worth home's indoor air, you can take all the precautions you need to fix and even prevent the issue of dirty indoor air. To learn what some of the most common contributors of dirty indoor air are, simply read on:
Pets
Our pets are wonderful. They bring so much joy to our lives and are, appropriately, treated as members of the family. Of course, that doesn't mean that your pets may come without their headaches. No, we're not talking about the occasional mess left on the carpet or even the odd Christmas tree mishap. We're talking about a much more commonplace problem: their fur.
We say your pets' fur is a problem only with regard to your Fort Worth home's indoor air. As your pets shed, their fur can work its way into your indoor air supply, where they can cause a variety of issues for you and your health. To reduce this issue, try brushing your pets and take them for regular groomings if you can.
Cooking
Cooking: It's necessary, and for many, it's one of the great joys that life can bring. For your home, though, cooking often means one thing: lingering odors. Yes, that chicken marsala you worked so painstakingly on may smell good at dinnertime, but three days later, the odorous ghost of that meal may leave you holding your nose asking for it to go away instead of your plate asking for seconds.
Over time, cooking odors can drastically decrease the quality of your Fort Worth home's indoor air, especially as different odors begin to mesh together, leaving your home smelling like something of a food Frankenstein. To reduce this issue, take steps to properly ventilate your kitchen as you cook, and don't wait too long to clean up after making a big meal.
Mold
When you think of things that you don't want to ever see in your home, mold is right up there with burglars and ghosts. Unfortunately, most homeowners will likely find themselves contending with mold at some point. Also unfortunate is the fact that mold can work its way into your home's air supply, where it can keep you exposed to it in every room of your home.
Much more fortunate, though, is the fact that you can catch mold before it develops. Generally, you need to be sure that you reduce the presence of extraneous moisture in your home. You also need to prevent dropping pieces of food back where you can't reach it. By preventing mold from developing in your Fort Worth home, you can keep your home's indoor air that much cleaner.