GAS FIREPLACE INSPECTION ON STIRLING, IN ROANOKE, TX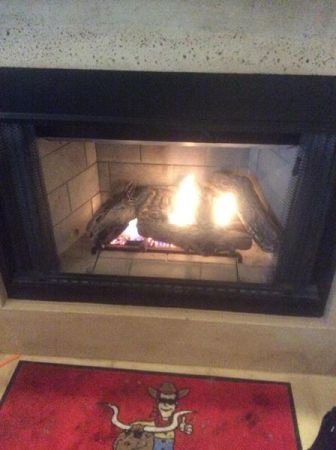 Fireplace was not coming on with the switch. The pilot was still on. They had heard a bang noise one night from the fireplace when it was not on. Temp outside was in the 20s. The flue pipe is slightly leaning. I recommend having a roofer come inspect it. The fireplace itself is functioning at this time. After opening the damper and tightening electrical connections it is now coming on. I checked for gas leaks-none detected.
Client Review
Tech was thorough in his repair of our fireplace. Explained everything he was checking, what the issue was and what the resolution included.