Fireplace Repairs in Flower Mound, TX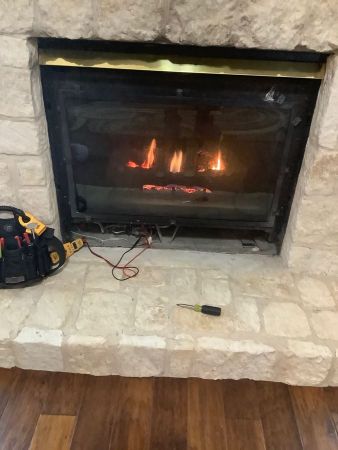 Customer called into the office because the fireplace is going out intermittently. Technician Daniel assessed the fireplace and tightened up some wires and diagnosed the issue.
Client Review
Today your technician, Daniel, came to inspect and fix my gas fireplace. After turning it on and checking a few things, and making an adjustment or two, he had it working perfectly. He explained everything he was doing as he was doing it. He was extremely professional, polite, and knowledgeable. He is definitely an asset to your company. Because of his wonderful customer service, I will not hesitate to recommend your company to others!